Establishment
Dutch & Dutch emerged as a spin-off from a Dutch engineering firm in 2014. Driven by a small seed investment, our focus centered on leveraging frequency-dependent sound delay to develop PA systems that harnessed anti-phase sound for localized sound control. Extensive research became our foundation, immersing our team in the intricacies of digital filters and sound dynamics.
This culminated in a patent, coupled with an innovative app which granted users the unique ability to define venues in 3D and establish designated regions within it, each with its desired sound pressure level. Furthermore, users could tell the app in which regions loudspeakers could be placed. The app would then automatically calculate the optimal loudspeaker positions and filters to achieve the desired result.
Pro Fidelity
We quickly found that research takes a lot of time and does not pay bills. In search of sustainable growth we set out to create our first product. This became Pro Fidelity, a line of PA speakers that product that looked great, sounded great and were able to reduce noise nuisance, employing as many of our research findings as possible.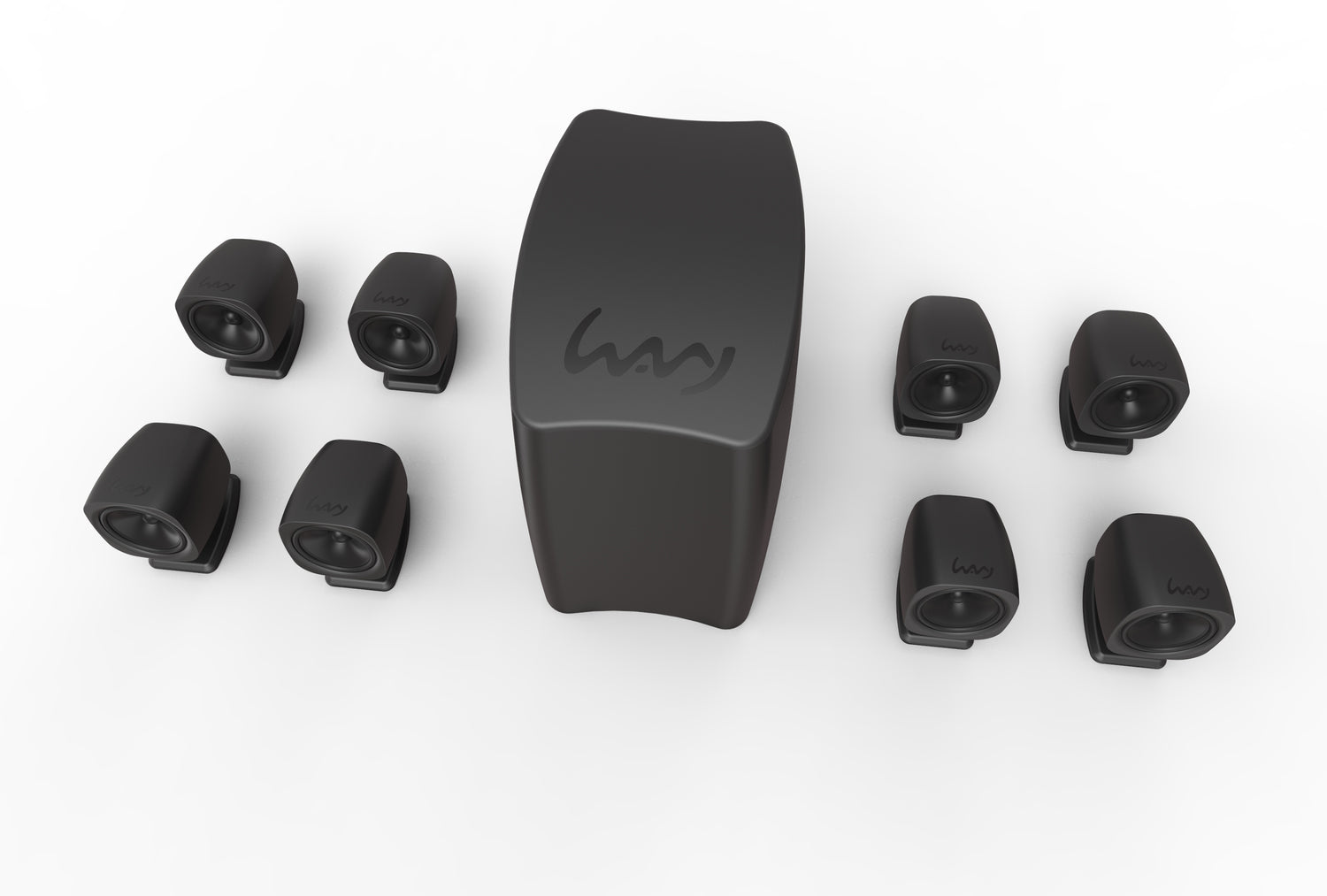 Wavy
While slowly growing Pro Fidelity sales our team was employed by an US company called 3DEA. Together we created a system for object based, spatial audio creation and playback. It was during this time that the seed for the 8c was planted.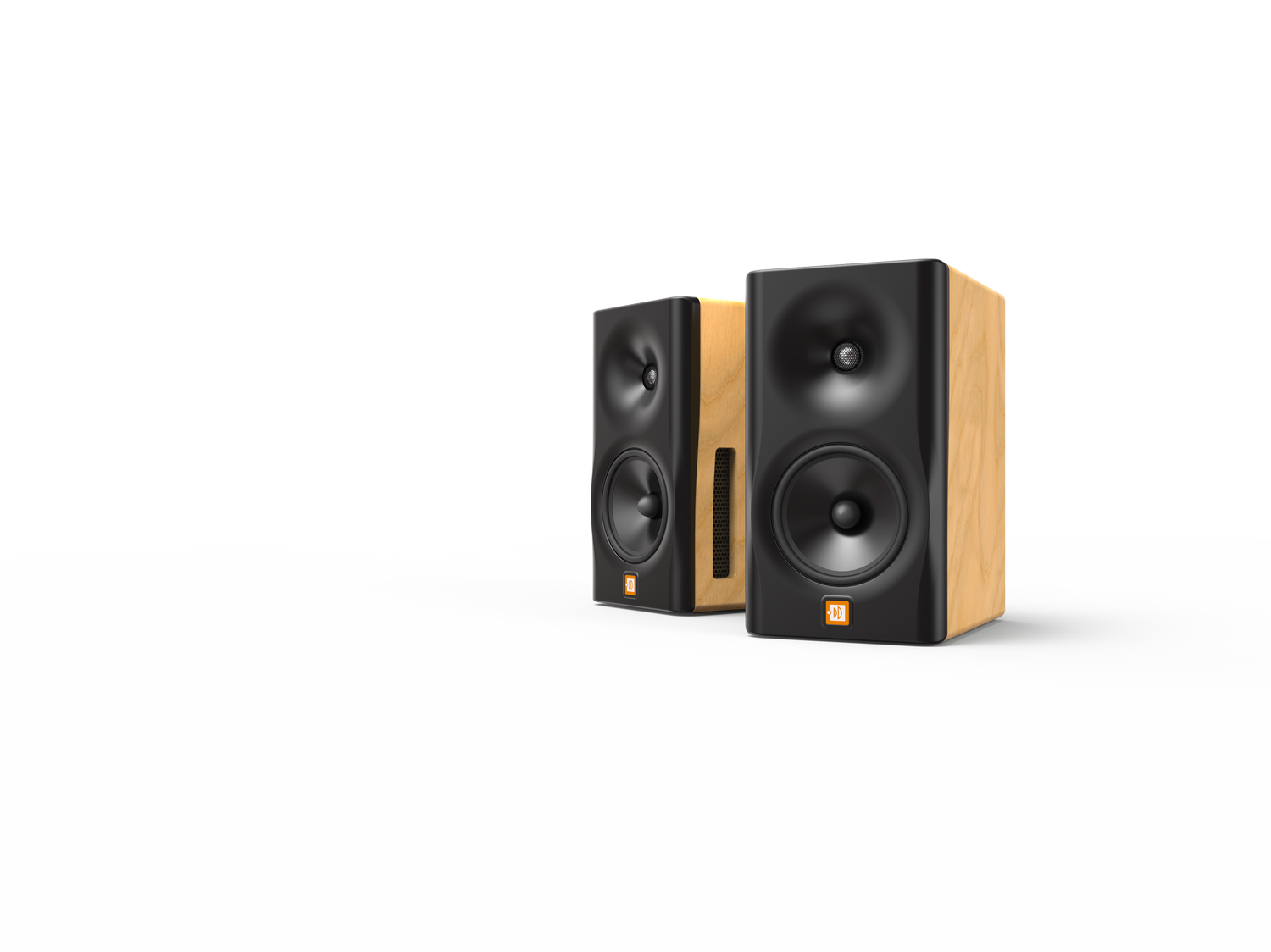 8-series
The 8-series consisted of the 8m and the (first version of the) 8c.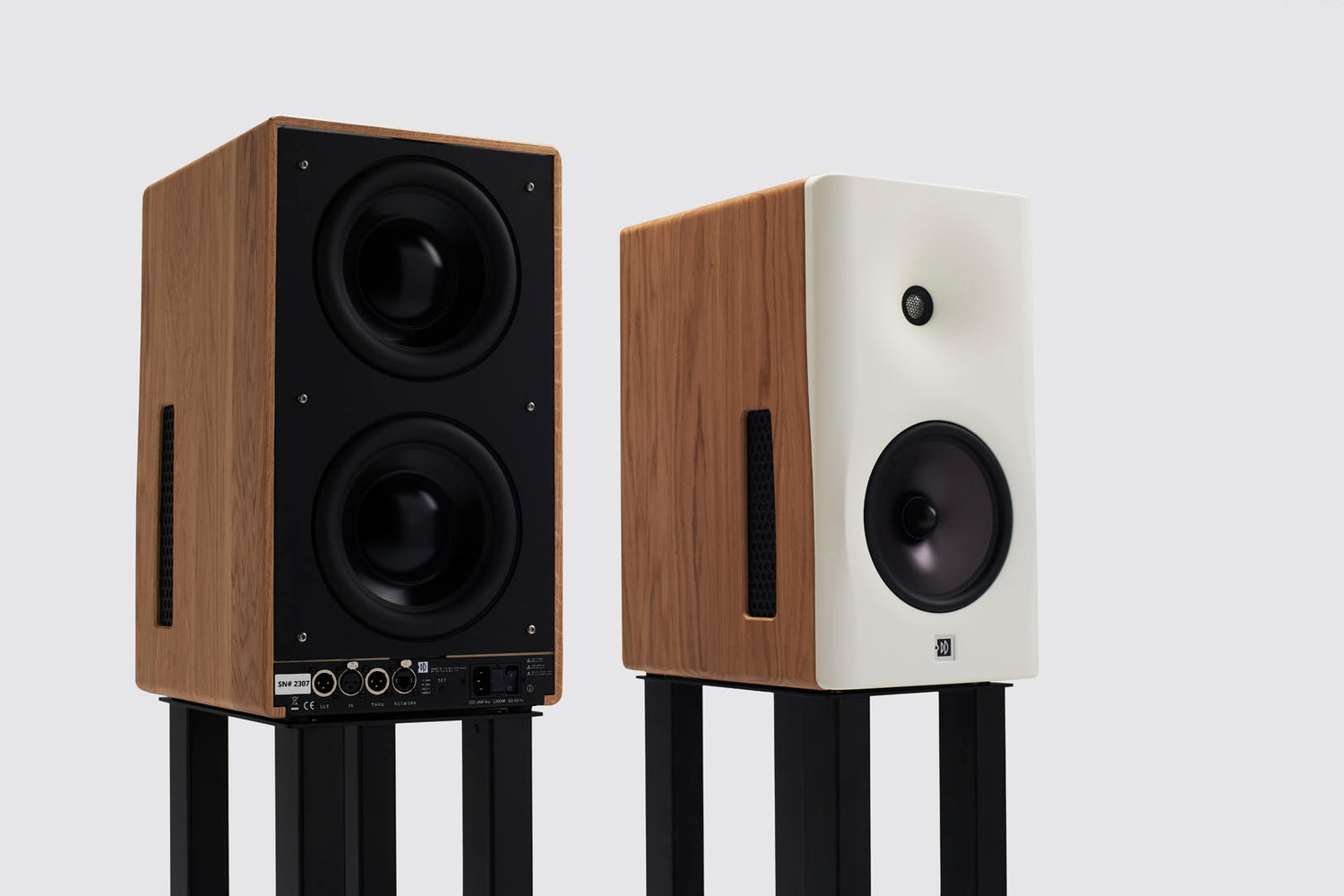 8c
As market demand was by far the greatest for the 8c, we decided to phase out 8m production and focus all our efforts on this one product.